Professional, Reliable, & Knowledgeable Mobile Notary-Signing Agents
Specializing in Real Estate Documents
---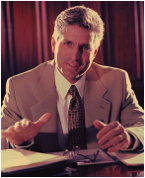 Notary SOS Mobile Services is your source for a trustworthy & exceptional notary signing service. We are dedicated to give quality notary services at competitive rates.
We travel to you – whether it is to an elder care facility, nursing home, hospital, detention center, jail, coffee shop, or home.
Click here to schedule an appointment today.
Notary SOS Mobile Services
Valid Identification is Required
Affidavit
Taking Acknowledgment
Power of Attorney
Certified Copy
Real Estate and Loan Closings
Deed Package
Piggy Back Loans
Wills, Trusts
School Permission
Travel Consent for a Minor
Contact us here for more notary signing services or information
Please Note: We do not provide services for motor vehicles or PennDot